[Note: Published by Al Arabiya on April 2, 2016]
By Patrick W. Ryan Special to Al Arabiya English
Saturday, 2 April 2016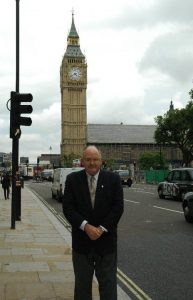 At a time when conversations about energy markets were focused on crude oil production freezes, pricing and bloated global inventories, Saudi Deputy Crown Prince Mohammed bin Salman grabbed the attention of oil industry watchers with news of a Saudi Aramco IPO of up to 5 percent.
The plan to sell shares in the oil giant, considered to have the world's highest market capitalization, was discussed during a five-hour interview with Bloomberg.
Prince Mohammed also talked about prospects for boosting the Public Investment Fund to more than $2 trillion to spur expansion and reform of the energy resource-reliant Saudi economy.
In January, the prince surprised observers with news that Saudi Aramco was among state properties being eyed for privatization.
He told interviewers from The Economist he was enthusiastic about the prospects. He said, "I believe it is in the interest of the Saudi market, and it is in the interest of Aramco, and it is for the interest of more transparency, and to counter corruption, if any, that may be circling around Aramco."
Transparency
That transparency is a key to privatization efforts, according to Gulf business and finance specialist Professor Jean-François Seznec of the Johns Hopkins School for Advanced International Studies, who said people will come to know where the revenues are going.
"Once Saudi Aramco is floated on the exchange they have to produce audited statements because that's the law in Saudi Arabia." Seznec said, adding: "All of a sudden, the company would be transparent."
"If the sovereign wealth fund will be funded by a sale of Aramco shares, then the post-oil recovery depends on the resilience of oil prices and Aramco's – Saudi – oil production and efficiency."
The spotlight on the landmark public offering also offers insights into the importance attached to economic reforms and to the impact of generational change on decision making.
Policy
Government institutions are now expected to make policy decisions quickly and resolutely according to Fahad Nazer, a senior political analyst at the Washington-based data analysis organization JTG, Inc.
There is a high premium on cutting bureaucratic "red tape." He said: "Those who have heard Prince Mohammad Bin Salman speak about his vision for the future of Saudi Arabia and who have taken part in the workshops that have debated the soon to be unveiled National Transformation Plan, have all maintained that the emphasis will be on performance, accountability and results."
With just over a year as head of the newly formed Council of Economic and Development Affairs as well as Defense Minister, the powerful, young Deputy Crown Prince has been under great pressure to produce results at a time when Saudi Arabia faces serious economic and external challenges.
Seznec said: "He wants to show that he's really meaning business in terms of reforms." There is a new emphasis on bureaucracy, he said. "It shows they really want to modernize where the large sources of money of the state are transparent; people can have control of it and it can really be used for the development of the country."
The Saudi Aramco public offering may well be an example of change being successful solely due to the urgency of the economic challenges.
However, according to Nazer, "Given that some 70 percent of Saudis are under 30, the promotion of a younger generation of technocrats and bureaucrats who have distinguished themselves has garnered support from many Saudi youths and is seen as a trend in the right direction."
___________
Patrick W. Ryan is an independent analyst on Gulf affairs.
Last Update: Sunday, 3 April 2016 KSA 13:47 – GMT 10:47
[This article was published by Al-Arabiya.net on April 2, 2016]