[Note: Published by Al Arabiya on April 26, 2016]
Analyzing Saudi Arabia's Vision 2030
Tuesday, 26 April 2016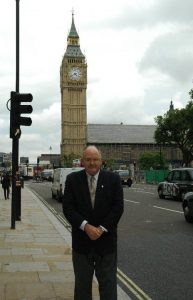 It may be a case of, "Gentlemen, we have run out of money; it's time to start thinking," variously attributed to Winston Churchill and physicist Ernest Rutherford, but the need to reform Saudi Arabia's oil-dependent economy has actually been the subject of "thinking" for decades.
Thirty years ago the Fourth five-year development plan started the emphasis on boosting private sector growth and industrial sector efficiency. Twenty years later the Eighth plan added emphasis on foreign investment and renewed attention on Saudi human capital. While economic reforms in that era yielded results the current circumstances call for new, bolder action.
A December report from McKinsey, a leading consultancy to the government, noted the economy was at an "inflection point" following a decade of oil fueled prosperity. "We see a real opportunity for the country to inject new dynamism into its economy through a productivity and investment-led transformation that could help ensure future growth, employment, and prosperity."
The formal announcement of Saudi Vision 2030 heralded a dramatic retooling of the Saudi government's objectives not only in the economy but also in social circles. The plan, approved at Monday's Cabinet meeting, chaired by King Salman, will be implemented by the Council of Economic Development Affairs (CEDA), headed by Deputy Crown Prince Mohammed bin Salman.
Prince Mohammed signaled elements of the Saudi Vision 2030 for months including expansive high profile interviews with The Economist and Bloomberg earlier this year and a first-ever television appearance with Al Arabiya News Channel on the occasion of the announcement. In the interview he said, "The 'Vision' doesn't require high-spending but restructuring."
A roadmap called the National Transformation Plan, a component of the "Vision 2030" is expected for release in coming weeks with more details on the initial phase.
New approach
The restructuring, as described by Prince Mohammed, will include privatization of state assets – most notably an IPO for as much as 5 percent of Saudi Aramco, expansion of the Public Investment Fund to a goal of $2 trillion to serve as a holding company, slowing and in some cases redirecting subsidies, liberalization to attract foreign investors, improving economic efficiencies and attacking wasteful spending, and spurring expansion of the private sector.
The Vision 2030 is more than a roadmap for economic transformation as were earlier plans for commercial activities. In addition to marquee plans like the $2 trillion investment fund and multi-sector privatization like the Saudi Aramco IPO, the goals include broad social targets.
The Vision notes, "Our goal is to promote and reinvigorate social development in order to build a strong and productive society." It addresses a wide swath such as education, healthcare, urban development, pride in Saudi "identity" and focus on Islamic roots, tourism, culture and entertainment, healthy lifestyles, promotion of family life and children's character, modernized social welfare, spurring SME capabilities, empowering women, rehabilitating economic cities and more.
Supportive population
The "Vision" includes both generalized objectives and specific goals. The comments on women's empowerment is indistinct, saying only that the "Vision" will "enable them to strengthen their future and contribute to the development of our society and economy." The 2030 goals in other areas get very specific, for example, in the area of leisure activities: "To increase the ratio of individuals exercising at least once a week from 13 percent of population to 40 percent."
In addition to the wider range of goals the "Vision 2030" offers a new approach in that CEDA will head the implementation rather than individual ministries each with a narrower focus. It also comes at a time when a wider segment of the population is supportive of transformation as the country faces a confluence of challenges. However, there will be resistance from conservative quarters.
The size and scope of the Saudi Arabia Vision 2030 will require more study and feedback from those sectors directly affected by its provisions but one can expect there will be no shortage of strong opinions given the expansiveness of its provisions. There will be both support and acrimony expressed by differing communities.
Some will see it as timely and a necessary action by the government to address economic and social needs, as well as pushback from those whose core interests will be impacted by liberalization and modernization.
The Saudi Vision 2030 offers a roadmap that may not be new thinking in terms of the need for transformation but its extraordinary and wide-ranging objectives provide reform initiatives on a much grander scale than anything before and foretells a different future for Saudi Arabia.
Patrick Ryan is an analyst, commentator, publisher and consultant on international affairs. He has lived and worked in the Gulf at various times since the 1970s during his 26-year career as a US Navy officer and later an independent writer. He has been publisher and editor of the SUSRIS.com project chronicling Saudi-US relations since 2003. He regularly contributes to international media on Gulf affairs and he is based in Nashville, Tennessee. He tweets @PatRyanReport and can be contacted at [email protected]
WATCH: Full Al Arabiya interview with the Deputy Crown Prince Mohammed bin Salman.
Disclaimer: Views expressed by writers in this section are their own and do not reflect Al Arabiya English's point-of-view.

Patrick W. Ryan is an independent writer, publisher, editor, photographer and international affairs analyst.  He can be contacted at [email protected].